Recently I took the tour again: a bus took us to the outskirts of Eindhoven where a deserted and ran-down warehouse was hosting the graduation show of the Design Academy. A dark, huge space filled with dramatically lit exhibits of student work and many, many people wandering around, observing the work with a mixture of interest, curiosity and disbelief.
I was overwhelmed by the sheer size of the show: almost two hundred students were apparently graduating and showcasing their stuff.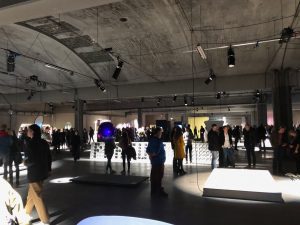 Two things immediately came to my mind: what the heck are they showing here and where the heck do these graduates want to pick up a job?