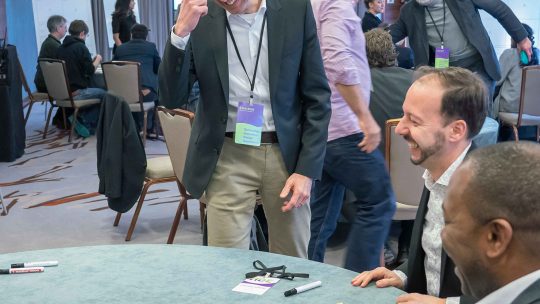 09.04.18
#Workshop
DMI conference
Long-term success is achieved by creating a culture and governance that Leads Design and Leads By Design.
Successful organizations Lead By Design: they create products and services that are so exemplary that they elevate, or even define the category for consumers. But to succeed in this, an organization must Lead Design. They must create structures and processes that ensure that design is integral to the being, thinking, and doing of the business. Design has to be defined, developed, and led at all levels of the Design Ladder.
In this workshop, you'll learn to identify and develop the prerequisites to Lead Design, so that your organization can Lead By Design.
event website